From its baptism of fire, prior to the insertion of any other American Expeditionary Forces (AES) in WWI, up to and including our most recent conflict in Iraq, the 327th Infantry has distinguished itself on the battlefields of the world.
During WWI the 82nd Infantry Div of which the 327th Infantry was assigned to, spent more

consecutive days under fire than any other overseas outfit. The 327th had moved into action several days prior to the rest of the division.
During WWII the 327th is remembered for its participation in the D-Day invasion of Normandy and the Battle of the Bulge. It was during this campaign that the regiment received its nickname "The Bastogne Bulldogs" for its part in breaking the siege of Bastogne.

It was also during this period that General McAliffe uttered the word that became forever linked to Bastogne. When he was invited by the Germans to surrender, his response was "nuts".
The 1st and 2nd battalions of the 327th plus the 2nd battalion of the 502nd Infantry arrived in Vietnam on the 29th of July 1965 as the 1st Brigade of the 101st Airborne Division. They quickly became known as "Nomads of Vietnam" for not having a base of operations for the first 6 months in country.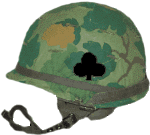 Little did they know that they would become the longest serving American outfit in Vietnam. 7/29/65 – 3/10/72.
During Operation Desert Storm the 327th engaged in the largest air assault operation in history. Seizing territory deep within Iraq assured a quick and decisive victory. The latest engagement was the deployment to Iraq in support of Operation Iraqi Freedom. The 327th distinguished itself by engaging and killing the villainous sons of Saddam Hussein, Quday and Usay.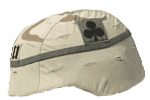 For a more detailed history of the 327th Infantry, click HERE.