Project Name
Wright, J. Brian
Categories
1st Battalion,Delta Troops
Vietnam 1st Battalion
J. Brian Wright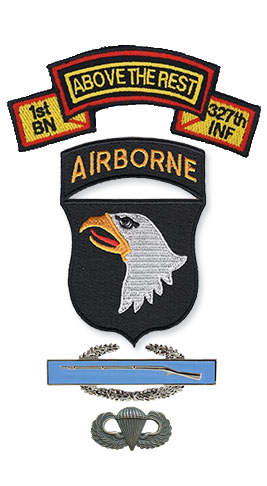 J. Brian Wright, 2nd Lt, FA
Home – Roanoke, Virginia
Arrived in country 25 Oct '70. Assigned to A-2/320th FA, 101st Abn. I was attached as a FO to D-1/327th and met them on FB Bastogne in mid Nov '70. I stayed with the 327th until I was recalled to 2/320 in Sept '71 and came home on 14 Oct '71.
Names I remember: Cpt Collin R. Quigley, CO Delta Co. from Bountiful, Utah; Cpt Wilson, Arty Laison to Bulldog 6, Cpt Anderson, CO Alpha Co.; Mike Mehard, FO Charlie Co; Keith and Tucker, the RTO's for Delta.
Spent time on firebases Birmingham, Bastogne, Veghel, Zon, and Kim Qui.