Project Name
Aschenbrenner, Michael J.
Categories
1st Battalion,ECHO Troops,Tiger Troops
Vietnam 1st Battalion
Michael J. Aschenbrenner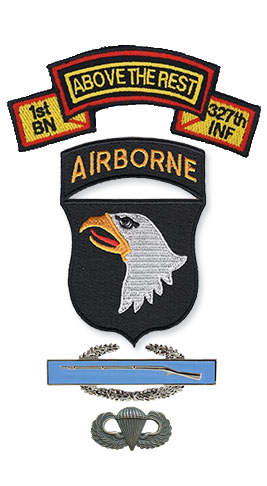 I have been looking at the web site for the Tiger Force and wanted to make contact. I was in the Mortars-E company and then the Tiger Force from Feb 1968 to June 1968. Was injured and medivaced to Phu Bai, then to Japan to California.
Would like to be above the radar now after all these years and want also to email old friends if I can find them. Also I would like to contact the Tigers in Iraq. They are a very special team for me and I think of what they are going throught. The dry desert must be difficult.
I am retired from a life time of teaching and doing Sculpture related to the Nam and have a lot of free time, which is why I am thinking of the 101st Airborne again. One never loses loyality to the unit. They will always be a part of my soul.
Sincerely,
Michael Aschenbrenner