Project Name
Neel, James P. (Phil)
Categories
1st Battalion,H&HC Troops,Tiger Troops
Vietnam 1st Battalion
James P. (Phil) Neel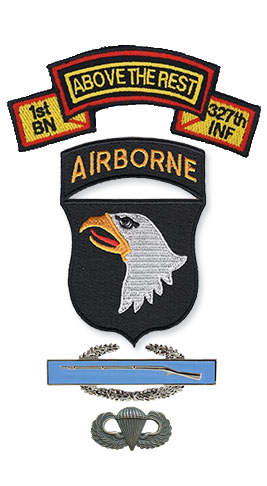 I joined the 101st in Jan '66 and was immediately assigned to the Tiger Force. I am sure that was because I already had 3 years of jungle training in Panama from '62 thru '65.
I only lasted thru Apr '66 before being wounded twice and med evaced to Okinawa and then back to the states.
Following recovery, I was assigned to the 82nd and went into Military Intelligence remaining in the Army until caught up in the reduction in force in 1977. I had been appointed Warrant Officer while in MI.