Project Name
Moore, William (Bill)
Categories
1st Battalion,H&HC Troops,Tiger Troops
Vietnam 1st Battalion
William ``Bill`` Moore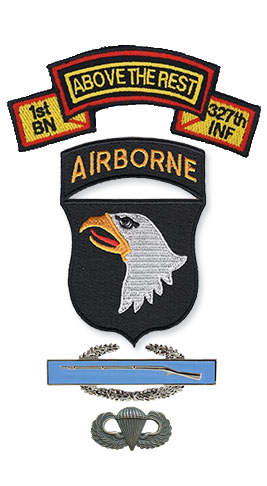 I was with Tiger Force in 1967, transferred from the MP unit of the 101st. I believe it was in March or April of '67. When one of the guys that carried the M-60 was hit, I was assigned that position.
We were in a valley that had a river; we called this valley "TIGER Valley". The reason was because of all the success of our ambushes. Also we located a base camp, and recovered weapons.
I was injured on an airborne assault jumping out of a chopper when we were assisting Company B of 1/327. This was in June of '67. We came down the river by air and observed boats of NVA and we assaulted the boats. We had to stay in the area that night on hill 100. Do you remember any of this or does my name, Bill Moore from Kansas City, Mo. ring a bell?