Project Name
Woodburn, Timothy
Categories
1st Battalion,ABU Troops
Vietnam 1st Battalion
Timothy Woodburn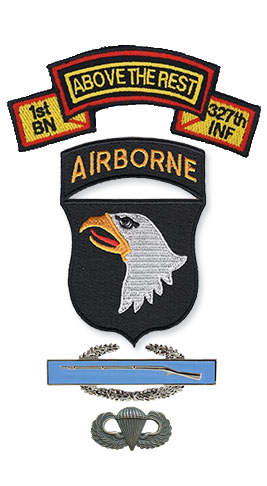 I served with A co 1st 327 from June of 1968 thru Oct of 1968… I was wounded on 5 Oct 1968.
Casanata was my AG for about a month before he went to Tiger Force.
I was there when Corny Van Der Stene drowned on 13 Sept. I ended up getting a Bronze star w/V for an action on 25 Sept., but I never received orders for my CIB.
I got my Purple Heart etc… I think that I qualify for the CIB but I am not sure. Any info that anyone could pass on to me would be helpful.