Project Name
Watson, James
Categories
1st Battalion,Delta Troops
Vietnam 1st Battalion
James Watson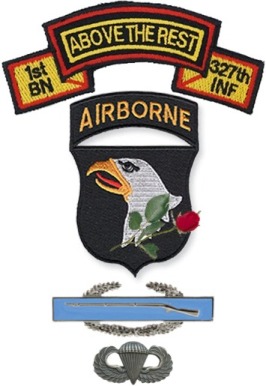 I was with 1/327 Delta Company, '71 to somewhere around January or February '72. Then the unit stood down and was sent to 501 or 502, not sure.
Some time around late March or early April, DMZ moved down to damn near Phu Bai. Would be interested in hearing from any 1/327 type of guys!
We are sadden to report that Jim Watson passed away from a heart attack. Jim, really loved the 101st and most of all his 1/327.
The following is from Jim's Wife, Mary Ellen Watson.
Jim Watson was a complex human being. His experience in Vietnam never left him, and in some way every day he was reminded of his brothers who preceded him in death during the war. He was consumed by guilt that his life wasn't taken in Vietnam when the lives of others were over. He was a dedicated soldier, and proud of his service to his country.
I was with Jim for twenty-four years. We were soul mates in the true sense of the word. There will never be a day that I don't think of him, and what he brought to the life we shared. Although I have lost him on earth, his spirit will always live on in my heart and the hearts of his children. Now he is finally at peace. Surely his brothers in heaven have comforted him by now, making him realize that he had nothing to feel guilty about all these years.
Thank you all who corresponded with him about your experiences. He talked about every one of you.
Mary Ellen Watson