Project Name
Standridge, Steve
Categories
1st Battalion,Delta Troops,ECHO Troops,Tiger Troops
Vietnam 1st Battalion
Steve Standridge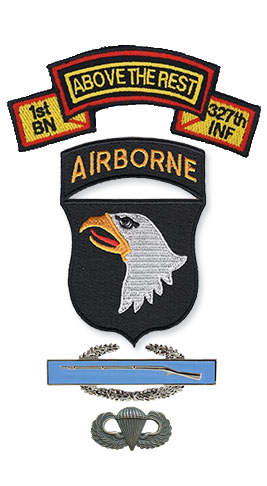 The picture below was taken in the Ashau Valley sometime in August of 1968. It had rained all night. We had walked into the valley the day prior.
Just after this picture was taken we climbed on Hueys for an assault further up the valley. We made several assaults that day until we made contact.
The NVA shelled us with artillery from Laos. That night we made a night move to the base of a mountain that we believed the arty spotter was atop.
As we moved up the hill we were hit with mortar and artillery fire. If we moved we were spotted and fired on.