Project Name
Southerland, Jobe Kert
Categories
1st Battalion,Brave Rifle Troops
Vietnam 1st Battalion
Jobe Kert Southerland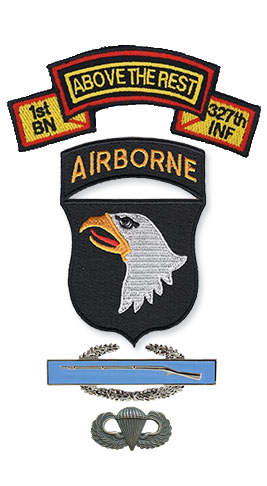 I was with "B" Company 1/327th from March 1968 to December 1968. I was on fire bases Birmingham, Bastonge, Veghel and in the beautiful A-Shau Valley.
Here are some "Barbarians" that I remember, Lew Legat, Tyrone Hobbs, Larry Roach, Hoke, Budy.
I returned home from Vietnam in December 1968 after being wonded in the legs by hand grenades and satchell charge in the mountains outside of Phu Loi. After 18 months of hospitalization, I entered college.
After college, I went to work as a Veterans District Service Officer with the state of North Carolina. I retired on 8-1-01
I am married to Amy and have two teenage children and live in Louisburg, North Carolina.
Life Goes On with no regrets.