Project Name
Laney, Bobby "Redhawk"
Categories
2nd Battalion,C Company
Vietnam 2nd battalion
Bobby ``Redhawk`` Laney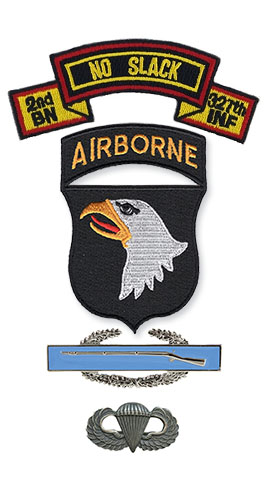 Took my Basic Training at Fort Bragg and AIT at Polk. Went to Fort Benning for Jump School and arrived in Vietnam in the summer of 1968.
Spent a lot of time running ambushes off Hwy. 1 in and around An Loc and the South China Sea. Humped the A Shau and Roung Roung Valleys, Laos and other places I don't remember. Was wounded twice and returned to the World to a 30 day leave and completion of my service at Fort Carson.
Tried several jobs, married four times, several kids and grandkids. Worked sixteen years as a heavy equipment field mechanic. 100% service disabled.
No Slack.