Project Name
Lanford, Dwight L.
Categories
1st Battalion,Brave Rifle Troops
Vietnam 1st Battalion
Dwight L. Lanford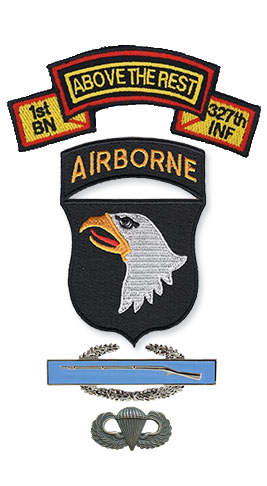 I retired from the US Army in January 1989 as a Sergeant Major. I was a 11B, 11C, and 11H (although we never used the Anti-Tank Weapons) in Vietnam with B, 1/327. When I returned to the US in 1967, I was assigned to an Armor Unit at Fort Hood as an 11E. In 1973 I was awarded a P4 profile on my hearing and was assigned to the JAG field as a 71D. In 1986 I was assigned as the TJAG Corps Sergeant Major.