Project Name
Giampietro, Robert
Categories
1st Battalion,Cobra Troops
Vietnam 1st Battalion
Robert Giampietro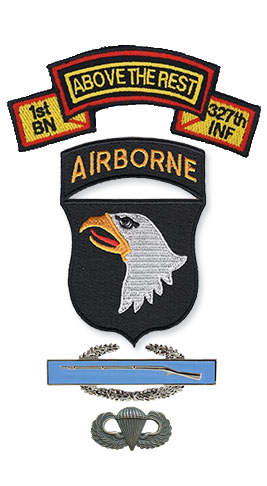 I was assigned to "Cobra" Company in mid may '66, 3rd squad 3rd platoon was my place of business for the next year.
When we got to Dak To I found out what it is like to have somebody trying kill me.
WIA 9/66 in the rice paddies, malaria, dingie fever, tape and hook worms. That led to 62 days in the 8th field hospital, Na Trang. Then I went back to Cobra Company, rice paddies and jungle.
After getting home 5/67 I had four more relapses of malaria and spent nearly the rest of the year in the hospital. But haven't had it again.
After discharge I became a drunk and druggie for about 10 years.
Then I went back in the U.S. Army, I lasted about 6 years then got a discharge.
I now have 5 grand kids, and haven`t had a drink in 16 years.