Project Name
Brown, Michael A.
Categories
1st Battalion,Cobra Troops
Vietnam 1st Battalion
Michael A. Brown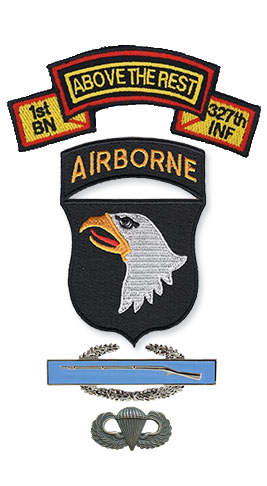 I served with C 1/327 July '70 – July '71. I was the platoon FO/Radio Operator. Served with some great soldiers. Here are a few names I remember: Chuck Sandusky, Bruce Ginter, Lt Rick Jones, Frankie Hall RTO, Doc Bowers, Privett, Larry Auton, Sgt Alchin, Lt Gallager, Sgt Clark.
I made contact with Bruce last week, he lives here in TN now. Hope to renew the good times soon.
Email me if you remember any of these names
Thanks Mike