Project Name
Vowell, Eddie
Categories
1st Battalion,ABU Troops
Vietnam 1st Battalion
Eddie Vowell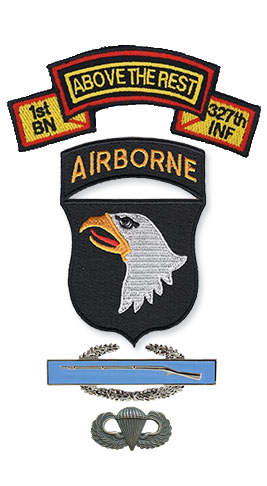 Hello,
I need help finding detailed information on my uncles unit and buddies names from his service in Vietnam. My uncle is having some serious health problems and is having trouble putting names to pictures he has and I am trying to gather his story from him before something happens to him. His service in Vietnam is something I am very proud of and I would appreciate any help with directing me to find this detailed information. I have a General Orders letter where he was awarded the Silver Star for heroics during action on May 14, 1967, and below is what is listed on this letter as his information;
Eddie Vowell
Private First Class E3
United States Army
Company A
1st Battalion (Airborne)
327th Infantry
1st Brigade
101st Airborne Division
APO 96347
Thank you for your help and especially for you service to our country.
Commander
Danny Rosenbalm
Oak Ridge National Laboratory
Fire Department
Oak Ridge, Tennessee