Project Name
Triplett, Charles A.
Categories
1st Battalion,ABU Troops
Vietnam 1st Battalion
Charles A. Triplett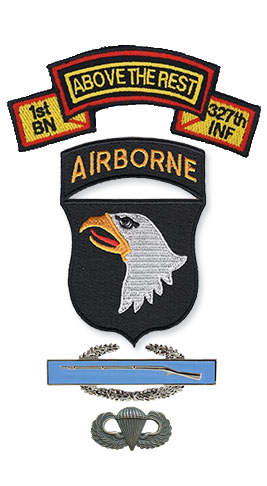 I attended jump school between March and April of 1968, I received my basic wings, thirty days later I was sitting in Cam-Rhan Bay waiting for a flight to Tan Son Nhut. Served with "A" Company as an E-5.
Charles A. Triplett
42401 N. Park Ln. East
Antioch, Il. 60002
847-838-3455