Project Name
Streicher, Donald D.
Categories
2nd Battalion,A Company
Vietnam 2nd battalion
Donald D. Streicher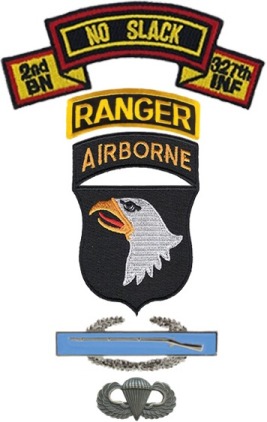 Drafted 8/66, OCS Benning, Training Officer Leonard Wood, Ranger School 1H68, Vietnam 8/68-3-70, Platoon Leader 101st, Advisory Team leader for a couple of teams for MACV in Ben Hoa Province, District Military Advisor Nhon Trach District, exited from Ft. Riley in 9/70 with rank of Captain. Back to school Western Illinois. Joined IBM in 1973 and currently 2nd line development manager in San Jose.
Spent time with 101st at Zon for sure, Vehgel I think, and then on or around two closely linked fire support bases along Highway 1 between Hue and DaNang, just East? of Marine area. Platoon patrolled off Zon and Vehgel, patrolled villages and areas around H1 bases, plus zoomed around a bay with a small boat we were given.