Project Name
Rittel, Michael
Categories
2nd Battalion,A Company
Vietnam 2nd battalion
Michael Rittel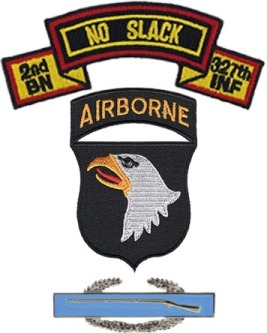 Michael Rittel
CO A 2/327th 101st ABN
I live in Southern California and am now retired from 37 years of working for City Governments
I was drafted into the army in 9/70 (lottery number 150) and did basic and AIT at Fort Ord.
Arrived in country May of 1971 and was released on February 22, 1972 a part of a phasedown release program.
My MOS was 11C but did all my duty as 11B the first part out of Camp Eagle and the last few months in Cam Rahn Bay area.