Categories
2nd Battalion,A Company
Vietnam 2nd battalion
Art Pappas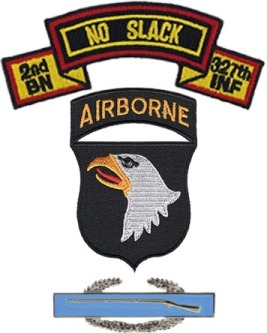 Arthur M. Pappas (Art) is Founder and Managing Partner of Pappas Ventures, a Research Triangle Park, North Carolina-based venture capital firm that invests nationally in the life science industry.
Art received his BS degree in Biology from Ohio State University and his MBA in Finance from Xavier University. He is a decorated Vietnam veteran, having served as an officer in the US Army 101st Airborne Division and the Special Forces. Mr. Pappas and his wife Karen have two children and reside in North Carolina. They previously resided in Hong Kong, Brazil, the United Kingdom and Singapore.
Art previously was Vice President of Commercial Operations for Abbott International Ltd., and he held various executive positions with Merrell Dow Pharmaceuticals and the Dow Chemical Company, in the United States and internationally. Among the companies for which he currently serves as a director are: AtheroGenics (Nasdaq: AGIX), which conducted a successful IPO in 2000, BrainCells, Genstruct, and Syntonix Pharmaceuticals. He is chairman of CoLucid Pharmaceuticals. Art previously served as a board observer at Variagenics (Nasdaq: NUVO), which completed a successful IPO in 2000, and he was directly responsible for investments in Gene Logic (Nasdaq: GLGC), which went public in 1997, and Novalon Pharmaceutical, which was acquired at a substantial premium by a publicly held Swedish company. He also previously served on the boards of Embrex (Nasdaq: EMBX), Quintiles Transnational (Nasdaq: QTRN) and Valentis (Nasdaq: VLTS).Art has over 30 years of experience as a pharmaceutical and biotechnology industry executive and venture capital investor in life science companies. Prior to founding Pappas Ventures in 1994, he held senior level positions at several multinational pharmaceutical companies. He was an executive member of the board of directors of Glaxo Holdings plc, for which he was responsible for international operations including research, development and manufacturing.