Project Name
Molyneaux, Jay
Categories
2nd Battalion,E Company,H&HC
Vietnam 2nd battalion
Jay Molyneaux
H & H, E Companies 1967 – 1968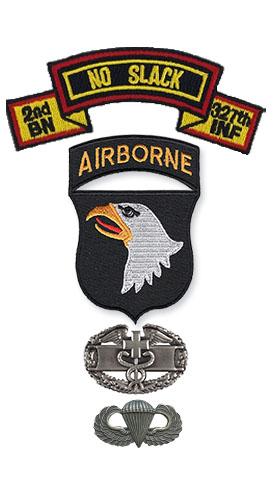 I was born in 1945 in Manhatten, NY. Moved to Woodstock, NY where I was raised.
Moved to Miami to attend college in 1963. Read Robin Moore's book the Green Berets in 1965 and joined Army on 7/3/65 as Airborne Special Forces.
Basic @ Ft, Dix, NJ; AIT (Airborne) at Ft. Gordon GA. Jump School at Benning then to Bragg and Special Forces Training Group.
Trained as a medic and went to Vietnam in March of 67 and was first assigned to the 173rd, but ended up in the Hawk Platoon as their medic.