Project Name
Miller, Dennis W.
Categories
2nd Battalion,C Company
Vietnam 2nd battalion
Dennis W. Miller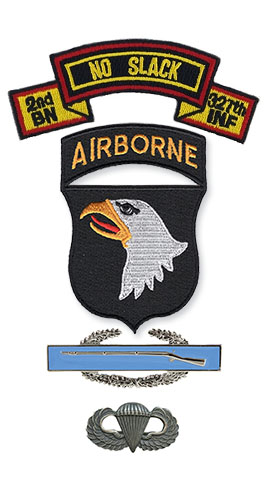 I found out a little more about my dad. He was with 327th/C/2nd Bn of the 101st. He was in Vietnam from Dec. 1965 until June 1966. He and I looked at some names from The Wall on the website. He found David H. Elisovsky and John W. Roland, they were both K.I.A. 1-23-66. My dad was with these guys when they died. He told me a little about that day, He and six others were on patrol in a rice field and engaged with the enemy when the two above names were killed. He told me that he would tell me the rest of the story later.
Anyway, if anyone remembers these two great men, e-mail me a contact address for my father.
Thank you.
Joey Miller