Project Name
Mc Kinney, William L.
Categories
1st Battalion,ECHO Troops
Vietnam 1st Battalion
William L. Mc Kinney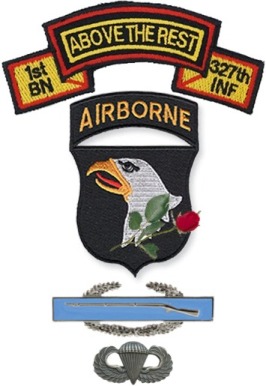 William L. McKinney, 58, of Lancaster, passed Wednesday, Feb. 28, 2007, at his residence surrounded by his loving family.
He was born on Jan. 11, 1949, to the late Jack McKinney and Thelma (Winters) McKinney Hynus. Bill served in the U.S. Army during Vietnam in the 101st Airborne Division Screaming Eagles earning the Bronze Star. He worked for Ralston Foods as a lab tech for 30 years. Bill was a member of the American Legion Post 376, Junction City.
William is survived by his loving wife, Cathy (Danison) McKinney; children, Brian McKinney of Sunbury, Jamey and Tracy Allen of Lancaster, Jeremy (Maggie) Allen of Lancaster; six grandchildren; brothers, Lewis (Tricia) McKinney of Logansport, Ind., Thomas (Lucien) McKinney of Richmond, Va., Gary (Laura) McKinney of Youngstown, Fla.; stepmother, Mary McKinney of Youngstown, Fla.; stepfather, Robert Hynus Sr. of Mount Perry; sister-in-laws, JoAnn Mohler, Marvetta Miller; and brother-in-law, Robert Danison.
He was preceded in death by his parents; and stepbrothers, Robert Hynus Jr., Randall Hynus and Rick Hynus.
My name is Tracy Allen I am Bill's daughter. My email is tmallen1989@yahoo.com.  It is fine to post this on this page. Dad was from Junction City. He lived in Lancaster for the past year and a half, during his illness.