Project Name
Locastro Jr., Thomas J.
Categories
2nd Battalion,A Company
Vietnam 2nd battalion
Thomas J. Locastro Jr.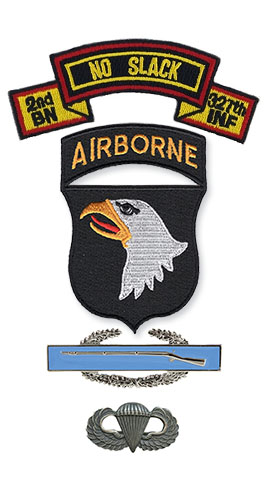 I served with the 101st from August 1966 to July 1967 in A-2/327. I was wounded on April 23, 1967 and again in May '67 and medevaced out from Nha Trang Hospital. My C.O. was Captain Pepper and 1SG was Randy Radier. I also served again during the Tet Offensive with the 3rd Brigade of the 82d Airborne Division, C-1/505 and was again wounded in April of '68 north of Hue. Once again I served during Desert Storm from 1990-1991 with the CENTCOM and ARCENT in Saudi Arabia.