Project Name
Leonard, Robert
Categories
1st Battalion,Cobra Troops
Vietnam 1st Battalion
Robert Leonard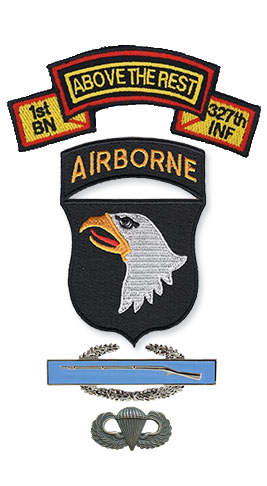 I came to Cobra Co. in Dec. 1966 and stayed on line until the end of Sept. 1967.
My name is Robert Leonard from Columbus, GA.
I checked the platoon photos and I am the flag bearer next to Sgt. Tieman. The 6'2″ Black Brother.
I was promoted to Sgt. and was a squad leader in 2nd Platoon. I was there in every fire fight from Phan Thiet to north of Chu Li.
I recently ran across this site. I checked and found that Hooker died in 1988 in Boston.
I came to the 101st from 325 at Fort Bragg. Most of the guys that came with me went to the 173rd. I'm really glad that I came to 101st. I really felt like I was at home.
I am currently living in Atlanta, GA.