Project Name
Kesinger, Kenneth
Categories
2nd Battalion,C Company
Vietnam 2nd battalion
Kenneth Kesinger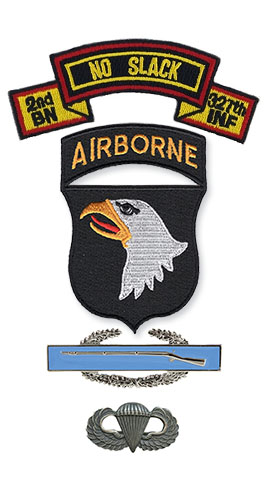 Catlin High School Grad 1966.
Enlisted in "Abn Inf Unassigned", not much imagination "HuH".
Jump School Class of "37"-42, Company #53. Graduated in May 67 and was in RVN
early June 67 – middle June 68.
Was in the field from 6/67-10/21/67 was wounded and ended up in Okinawa.
Back in country Christmas Day and back in field early Jan '68.
The end of Jan, I was sent to the rear to work in S-1.
Derosed late June '68.
HooAH
NFS