Project Name
Johnson Jr., Don G.
Categories
2nd Battalion,B Company
Vietnam 2nd battalion
Don G. Johnson Jr.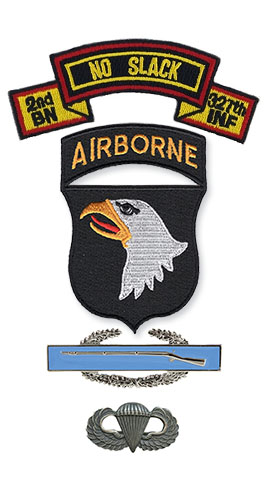 Arrived Jan. 1967 to B Co 2nd Bn 2nd Plt. Went to E/20 LRP (C/75) Nov 67. Was with B 1/506 at Ft. Cambell before that. Am in the back of their newest book on C/75. Had 60 days TDY with other replacements back at Long Binh 90th Replacement..they sent a plt of ABN guys, SGT and all of us to Saigon as security guards attached 716 MP Bn. They then pulled us all and sent us to 101 in late 66…believe it was right after some unit in 101 had got over run…had two months as security guard Saigon…about 9 mths as 11B with 101..then 6 months as LRP with E/20. Was hit and med evac to Japan..then went to Hdqs 2/504 82 ABN…made trip thru Recondo School at Nha Trang run by 5th SF…think most guys with E/20 were from 101.