Project Name
Hammond, Marion "Mouse"
Categories
2nd Battalion,A Company
Vietnam 2nd battalion
Marion ``Mouse`` Hammond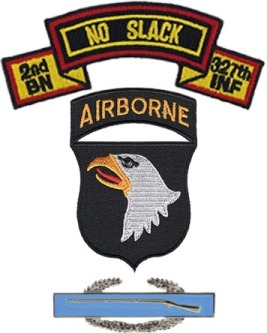 Wife Judy, daughter Tammy, son Chris, grandchildren Jessica, Rebekah, Justin, Tyler, and Jordan. We all live in Greenfield, Indiana, 10 miles east of Indianapolis. After 25 years of servicing computers for Unisys Corporation, they finally moved me into a management position. For the last eight years I sat at a desk all day and told people where to go. I retired from Unisys in 2004 and started my own company selling & installing custom home theater systems, home sound systems, and home security systems.
Served with 1st Platoon A CO 2/327, Feb-Dec, 1970.
Is there a Mouse in da house . . . or a Rat in da woodpile?