Project Name
Grossman, Dan
Categories
1st Battalion,Cobra Troops
Vietnam 1st Battalion
Dan Grossman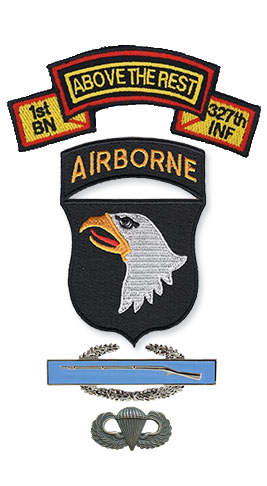 I was with weapons platoon 1/327 from June 1966 till June 1967. I carried the machine gun, walked point many times and remember mostly everything that happen 35 years ago.
After Nam, I went to Bragg when during Tet '68, I was sent back as a grunt with the 82nd. After 5 months of that, I got out of the service only to re-enlist and go to helicopter flight school.
I went back to Nam as a pilot for two more years with the same company (48th Assault Helicopter Company) that used to fly the 1/327th around in 66-67 in Dak To, Kontum and Tuy Hoa.
I have three children and live in Delray Beach, Florida.
I am very interested in meeting any of the old guys from the platoon. Just recently I made contact with Ken Potts and Rowland Cordelo.