Project Name
Gray Jr., John James
Categories
2nd Battalion,C Company
Vietnam 2nd battalion
John James Gray Jr.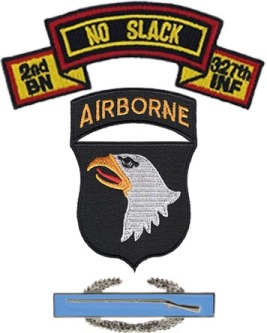 My name is John James Gray Jr. I was born in Kenosha, Wisconsin, 1947, and remained there until I became one of the lucky ones to receive an all expense paid trip into the pits of hell VIA "YOU'VE BEEN DRAFTED!!" Ha Ha.
I arrived in Nam at Camp Eagle the end of April 1968. I was assigned as a wireman in HHC Commo section. There was an excess of 15 men in that section and all 15 of us were sent into the jungle as replacements to the C 2/327 101st ABN the end of May. Was in jungle May – August 68. I got Malaria in Aug. and was in the hospital about three weeks then returned to the jungle for about 3 more weeks.
Upon my arrival back to the unit there, I was informed that my friend, WILLIAM HINSON, (whom I always walked point n slack with) had been hit by sniper fire on Sep 1, 1968 and didn't make it out. He will always remain dear to my heart! There was an African American soldier that took my place as point-n-slack with William and when I came back, he kept apologizing to me for letting William get shot. I tried my best to get him to understand that it wasn't his fault; it was the damned war's fault. But this fellow could not accept that. If you are that fellow or you know who he is, please let me know how to get in touch. I think about you/him a lot.
Not long after I came out of the jungle, I was moved to the S4 as a weapons PLL Clerk, and was with them at Camp Eagle for the remainder of my tour.
I went state side April 1969. I got out of the service for 1 year but I kept feeling like I was leaving things unfinished so I returned to active service and retired May 1, 1989.