Project Name
Gratton, Dave
Categories
1st Battalion,H&HC Troops,Tiger Troops
Vietnam 1st Battalion
Dave Gratton
H & H (TF) Company 1965 – 1966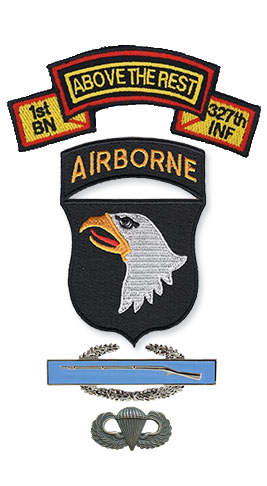 I served with the 1st 327th Inf. Bn. from December 1965 until May of 1966 as battalion radio operator. I joined Tiger Force in May 1966 and served with them until I got my orders to go back to the world in December 1966.
I was in Sgt. Christian "Frenchy" Girard's squad along with Doc Deffenbaugh, Danny Wanamaker, Bucky Burrus, and Jacobs. I remember SSGT John Holbrook, Sgt. Rose, and Jimmy "Gimme Point" Clark. I was the squads RTO and M-79 man.
After my tour of duty with the 101st I was assigned to 3rd Special Forces Group at Fort Bragg. I volunteered for SF in February 1967 and graduated August 1967. I was assigned to Company B, Team A-26.
A note of remembrance……….. SSGT Christian "Frenchy" Girard was killed in action April 1969 while guiding troop ships into a "Hot LZ" in Cambodia. Rest In Peace Bro.
Dave Gratton