Project Name
Gerhart, Greg
Categories
1st Battalion,ABU Troops
Vietnam 1st Battalion
Greg Gerhart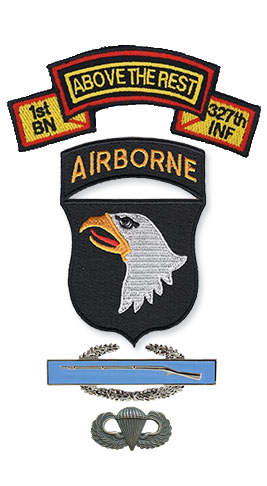 I served was with A Co., 3rd Plt, 3rd Squad, 1/327 from May 1966 to May 1967.
I was married upon return to the States and stationed at Ft. Campbell, Kentucky and then Ft. Bragg, North Carolina.
My first son was born at Bragg in May of 1968. I got out of the Army in March of 1969 and returned to my home in New York, where I got a job in Watkins Glen. A second son was born in March 1970.
In May 1970 I re-enlisted and went through training at Ft. Belvoir, VA., I then returned to Vietnam with the Psyops Group in September 1970 to September 1971. After completion of this tour of duty, I was sent to Key West, Florida to run generators on the Hawk Missile Site.
I was transferred to Ft. Greely, Alaska in May of 1973.
Upon completion of that four year enlistment I left the Army and got a job in Civil Service in a power plant.
My only daughter was born Christmas Day, 1981.
I have been in Alaska ever since.