Project Name
Fletcher, Leon
Categories
1st Battalion,H&HC Troops
Vietnam 1st Battalion
Leon Fletcher
H & H Company 1966 – 1967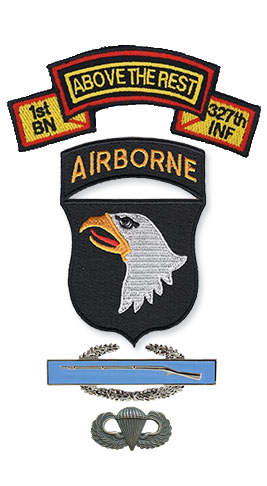 I was the head of Fire Direction Control of the Mortar Platoon, Headquarters & Headquarters Company, 1/327th Infantry, December 1966 – December 1967, RVN.
I was promoted to the rank of Sgt. E-5 shortly after arriving in RVN. After leaving RVN, I was stationed at Ft. Bragg, NC with the 82nd Airborne.
After leaving the Army, I went to college and received a Bachelor of Arts Degree in Journalism from North Texas State University in Denton Texas. I worked for the Dallas Morning News newspaper in Dallas, Texas for 25 years. I am married (2nd time) and have one son from my 1st marriage who is 28 years old. He works for Motorola on computer systems in the Chicago, Illinois (Schaumberg) area. I have 3 grown step children and 8 step grandchildren.