Project Name
Field, David M. "Fang"
Categories
1st Battalion,ECHO Troops,Tiger Troops
Vietnam 1st Battalion
David M. ``Fang`` Field
E (TF) Company 1968 – 1969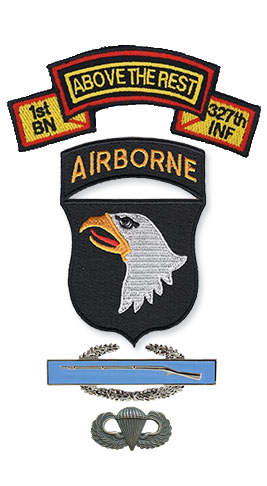 I arrived in Vietnam in December 1967 with the 1/502. I was transferred to Tiger Force in April, 1968 just in time for the assault on Veghel. I was a squad leader with the Tigers until I made SSG in DEC 1968.
I extended for 6 months and went on a 30 day leave from mid DEC-JAN, 1969. I stayed with Tigers until July 1969. I left just before the Tigers went back into the Ashau.
When I left I was Plt. Sgt. and turned over the platoon to SSG John Gertsch.
My nickname was FANG. My time with the Tigers was rewarding and I feel honored to have served with the finest fighting force in 'Nam.
"Above the Rest"