Project Name
Erlenbach, Drake
Categories
2nd Battalion,H&HC
Vietnam 2nd battalion
Drake Erlenbach
H & H Company 1966 – 1967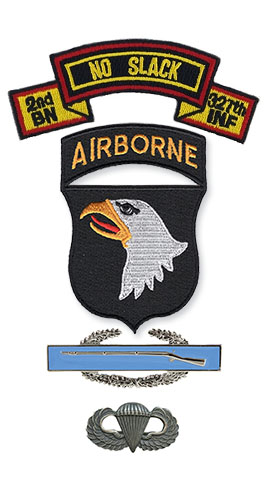 Served in country May 66 – May 67, assigned Commo. Plt. HQ's Co. 2/327.
Served in field with all three Line Companys as much as possible and Anti-Tank Plt.
CIB., PH. (Trung Luong w/ 'A' Co. 1st Plt.) ACM. Rotated back to 1/325 82nd Abn. Div., Ft. Bragg, NC. last served A 2/6 Berlin Brigade.