Project Name
Dunlevy, Frank
Categories
1st Battalion,Cobra Troops
Vietnam 1st Battalion
Frank Dunlevy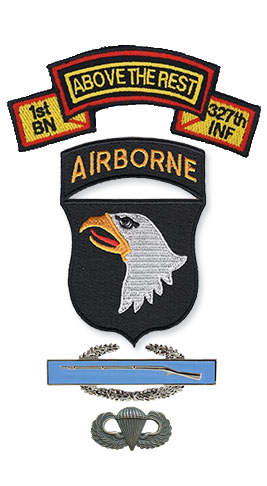 I joined C Company (2nd Platoon) in early June 1966, initially carried Ammo for Duke Kobs and Steven Eastler ( two great soldiers and M-60 Gunners) , then carried an M-79, and spent 6 weeks on Point, then became RTO for the 2nd Platoon Commander ( Lt Hill) . Was proud to serve along side the Tigers when we found and freed the 14 POW's from that Mountain Prison Camp. Then became RTO for Capt Northquest. I then joined the new Cobra Rangers Recon Team, first as RTO for Sgt Phillips, then as The Squad Leader, DEROS was last day of May 1967 , went straight back to Ft Bragg joining the 82nd Airborne.
Finished College at SMU in 1971, went to Wall Street, worked in NYC, London, Middle East and San Francisco. 4 Great kids, and 2 Grand Kids, my "good luck charm" is still holding!! Now living in Wash DC and East Hampton NY.
I have attended only 2 Reunions, but correspond regularly with Ret Col Northquest. I was a guest at Ft Campbell last Summer and was able to join their first Full Division Review in 18 Years. They were very kind to myself and a number of other Viet Nam Vets , Awarding us with "Honorary Air Assault Badges".
"Above the Rest"
Frank Dunlevy
Vice Chair
Investment Banking
Cowen and Company,LLC
2900 K Street N.W., Ste 520
Washington, D.C. 20007
Phone: 202-868-5318
Mobile: 415-860-5200
frank.dunlevy@cowen.com