Categories
1st Battalion,ABU Troops,H&HC Troops,Tiger Troops
Vietnam 1st Battalion
Dan Clint
A, H & H (TF) Companies 1967 – 1968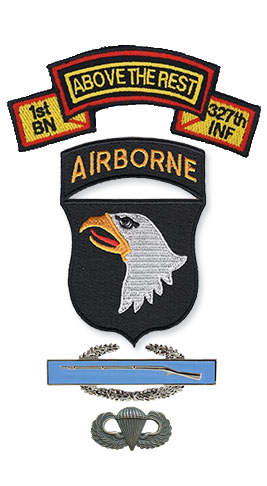 Name is Dan Clint, was with the Tigers after leaving A company- for the end of 67 and 1st part of 68. I wasn't in the '67 picture because I had been wounded and sent briefly to Cam Rahn Bay, but will identify a large faction of those that were there.
I was wounded when Oakden was killed, when I think it was (Blevins), Martinez was wounded with me, and then Diaz had gotten his leg blown off, and Fulton had his femur shattered, all on that one day, shortly after Fisher had arrived, as the medic we were awaiting. I was RTO on the hill when someone had dropped their rucksack on the mine. Was communicated with Terrible Tiger Oscar, 1st Lt. about a squad of NVA in the valley with elephants. That was right after Oakden and Varney had indicated they had extended their tour of duty for the 30 day leave.
Sergeant Haulgh, still pissed about his death, and many others. I heard Sohappy was killed, King, Pop Collins, but Richards (TX), and one of my squad members from A company named Dan Bersch from Wisconsin, and I drank beer together with the 82 Airborne at Fort Bragg after our success at survival.
Dan Clint