Project Name
Cabral, Robert J.
Categories
2nd Battalion,A Company
Vietnam 2nd battalion
Robert J. Cabral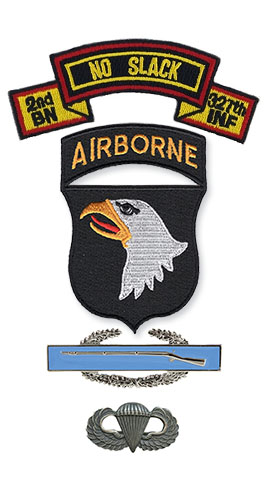 Third squad (Uncle Ho's boys), third herd of A Company, 2/327, 101st Airborne.
I was hit on July 4, '67 and was in hospital for two months then shipped back out to the field. Hit on February 26, '68 at Hue.