Project Name
Budihas, Stephen
Categories
1st Battalion,Delta Troops
Vietnam 1st Battalion
Stephen Budihas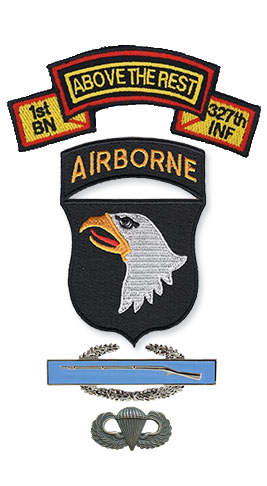 I proudly served as a squad leader (2d platoon, 2d squad) during 1969. I also led the SRRPs (Short Range Reconnaissance Patrol) during its brief existence and was assigned for a while as the liaison at the bridge on Route One in Thuy Phu.
I remember fondly my service with the unit in Phu Loc, near Bach Ma, during the Cordon of Troi and in the A Shau. My experiences in-country have been and will always be invaluable to me, branding me and forever coloring the person I am.
Though the history of our military service in southeast Asia has been written and rewritten to suit ever-varying political tastes and social demands; regardless of how it is represented to the public, no civilian can ever appreciate that serving in the jungle as a member of an airborne combat unit can never be accurately related in the media, nor compared to anything else in life. The troops I served with will forever remain my brothers and the lessons l learned in The Nam are as valuable as anything in life.