Project Name
Black, Steve
Categories
1st Battalion,ABU Troops
Vietnam 1st Battalion
Steve Black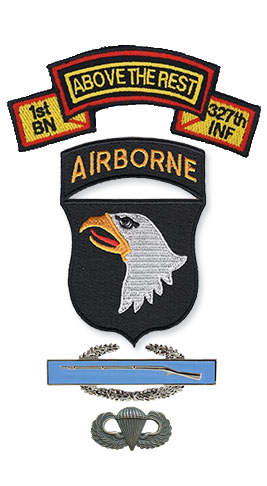 I joined the Army in March 66 after messing around in college for 6 months. Enlisted Airborne unassigned, sent to 11b2p (heavy weapons infantry) jump school then the Nam.
Arrived in country Oct 66 and sent from Long Bien to Saigon to augment the M.P.s providing security for troop billets. Sent to ABU Jan 67.
One of 3 from 2nd plt not wounded on Mothers Day Hill. Knew all the KIA and many of the WIAs. Have been dealing with it ever since.
Out of the Army at Ft Bragg in March 69.
Spent 4 years in the Air Force from 71-75 as air traffic controller, and many years in the Army National Guard. Went to Desert Storm as a RN in a National Guard evac hosp.
Retired from that in 01 as Captain.
I have missed my brothers for all these years, and hardly a day goes by that I don't think about Mothers Day Hill.