Categories
1st Battalion,ABU Troops
Vietnam 1st Battalion
Dan Bersh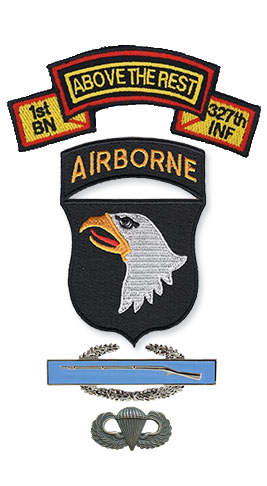 I served with 2plt, A/1/327 from Late June 67 til late June 68. I then spent 1 1/2 years at Bragg with the 82nd until discharge.
I've been in the construction industry for most of my career and am a project manager for the Sara Lee Corporation building retail stores around the country. I travel a good deal and would like to get together with any of my brothers as my schedule allows.
Unfortunately, I've spent the last 36 years trying to forget the bad memories of the war and have succeeded in forgetting a lot of the good memories with them.