Project Name
Williamson, David O.
Categories
2nd Battalion,C Company
Vietnam 2nd battalion
David O. Williamson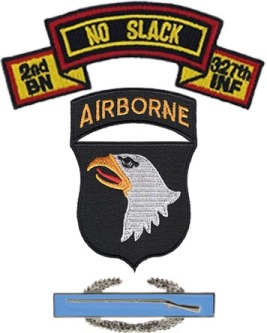 Enlisted out of Shreveport La. mid '68 did my training and went straight to Vietnam. Arrived in January '69, assigned as an RTO with the 801st Maint. Battalion. After 2 months, C Company of 2/327 requested an RTO. I said, "Let me" and the rest of my time till January 8, 1971 was with C 2/327. Did all of '69 and asked for '70, and got it. Left RVN Jan. 8, 1971.
I am on the roster I think. David Cook and I have had some correspondence as I am an Archeologist.