Project Name
Robert, John
Categories
2nd Battalion,E Company,H&HC
Vietnam 2nd battalion
John Robert
H & H, E Companies 1967 – 1968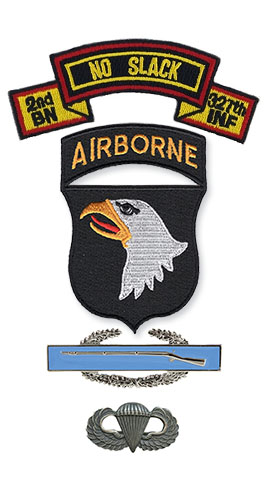 As far as a short bio goes, I grew up in California in a culture quite contrary to my duties in Viet Nam. I 'joined' the Army in '66, took 11B AIT, Jump School, Pathfinder School and then got to Viet Nam and volunteered for the Hawk Platoon.
I now live and work in Northern Calif. My home is a big boat so I partake in a variety of H2O sports and snowboarding during the winter. Though the war had a lasting effect on how I view the world, I do not believe they could be referred to as "negative effects".
Though I'm not a real sociable person, I do realize that the best folks I've ever known are the ones I lived with in Viet Nam. Hence, coming across your web site was an emotional experience………….thanks!
Best Regards,
John Robert
No Friggen Slack!