Project Name
Fowler Jr., William
Categories
1st Battalion,ABU Troops,Cobra Troops
Vietnam 1st Battalion
William Fowler Jr.
C, A Companies 1965 – 1967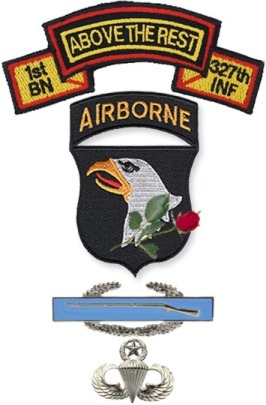 William Fowler Passed away 10/6/2015
Bill died on Oct.6th. He served 23 years and retired a 1st. Sgt. His awards include the Natl. Defense Service medal, Overseas Service Medal, Vietnam Cross of Gallantry w/palm, Vietnam Staff Medal, Vietnam Parachutist Badge, C I B, Pathfinder Badge, 2 Purple Hearts, Valorous Unit Award, Meritorious Unit Award. Presidential Unit Citation, 2 bronze Stars, Master Parachutist Badge, Good Conduct Medal (5th Award), USA Recruiter Badge (2 Gold Stars),Armed Forces Expeditionary Medal,e NCO Professional Ribbon and a Silver Star. He served 4 tours in Vietnam.
Bill was one of the original boat people that went to Vietnam with the 1st Brigade Separate in '65 on the General Leroy Eltinge.
Wife: Valerie
Children: Stephanie (husband Robert), Mike (wife Jennifer), Robbie, Martin, and Marc.
Occupation: Over The Road Driver for J. B. Hunt.