Project Name
Collins, Tom
Categories
2nd Battalion,B Company
Vietnam 2nd battalion
Tom Collins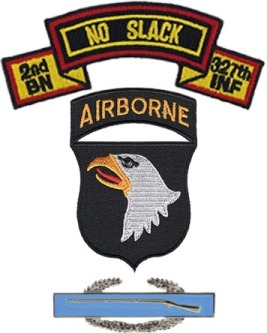 I entered the country as a 11C but was put into 11B 'cause that's where I was needed. I never saw a morter till I was on FB Tomahawk.
I entered the country Feb 9 1970 and was wounded on June 6. I have a Purple Heart and a CIB. The picture is from in a " Slick "enroute to a combat assault somewhere in the Rounge Rounge Valley near the village of Nuoc Ngot in the Province of Thua Thien. No Jump or Ranger School for this Grunt.
I am searching for the DUSTOFF pilot that flew me out of bush when I was wounded but I haven't had any luck. I just want to say thanks.
NO SLACK!— MISFIT